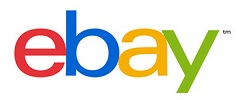 You can also take advantage of the eBay Customer Guarantee, in which case Quarantaceramiche.it will prepare a personalized advertisement and the purchase can be made directly on eBay. All eBay costs are borne by Quarantaceramiche.it. In the event of an item not conforming to the description of the seller or of a damaged object, the eBay Customer Guarantee covers the purchase cost and the costs of the first shipment. This guarantee is automatically included in the purchase on eBay.
All purchases made by credit card payment are insured for up to 12 months in the event of theft or accidental damage to the item just ordered.
For more information, see the terms and conditions of your credit card insurance policy.
In case of payment through PayPal and consequent receipt of an object that does not conform to the description of the seller or non-receipt of the same, the Customer has the requirements to be able to take advantage of the PayPal Purchase Protection valid for up to 6 months. PayPal will refund the purchase price and the first shipment.